MIXING AND MOULDING EQUIPMENTS - I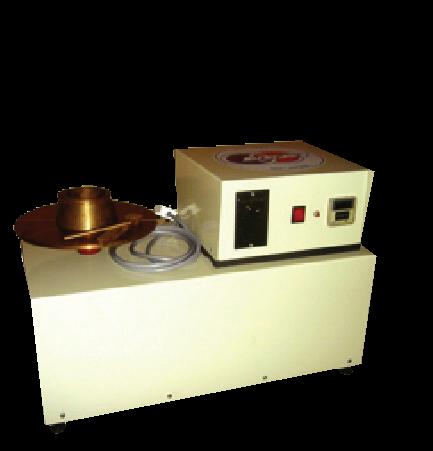 Category: CEMENT AND MORTAR
SKU: MIXING AND MOULDING EQUIPMENTS
Product
Info
Description
Specification
BS 4550: PART 3
D 1
Electric Pan Mixer (Cement)
This mixer is designed according to BS 4550. Part 3 for the current
mixing in order to obtain consistent and repeatable of test result The
motor speed is powerful enough to mix the specimen and does not
affect the mix consistency. The mix blade and scrape are spring loaded
to prevent jamming or crushing of sand or stone particle. Timer device
is provided with the mixer.
Pan Size: 450mm (dial) x 220mm (H)
Power: 240V, 50Hz. 1 Phase
BS 4550: Part 3
D 2
Electric Vibrating Machine (Cement)
Designed to suit compaction of 70.7mm mortar specimen according
to B S 4550 requirement. The vibrating frequency is 12,000rpm. The
machine supplied with a no 70.7 mould.
BS 4551, ASTM C230
D3
Flow Table (Cement)
Hand Operated Flow Table consist of mould. tamper and base plate

D 3/A
identical as above but with electrical operated.
Power: 240V, 50hz, 1 ph
D 4
Vicat Apparatus, EN 196 -1. BS 12. BS 4550, ASTM
C 187, C 191
Vicat apparatus conforming to above standard with consistency plunger
10mm and EN 196, BS initial set needle 1-13mm (Weight 9gm) EN
l96, BS Final Needle with footing, EN/BS Vicat mould with ring and
base plate
D 4/A
Automatic Vicat Apparatus with recorder c/w 100nos charts. 2nos
Penetration Needle 1.13mm diameter, 2nos EN 196 mould, glass plate
and pencil.
Related
Products