SOIL INVESTIGATION - BS 1377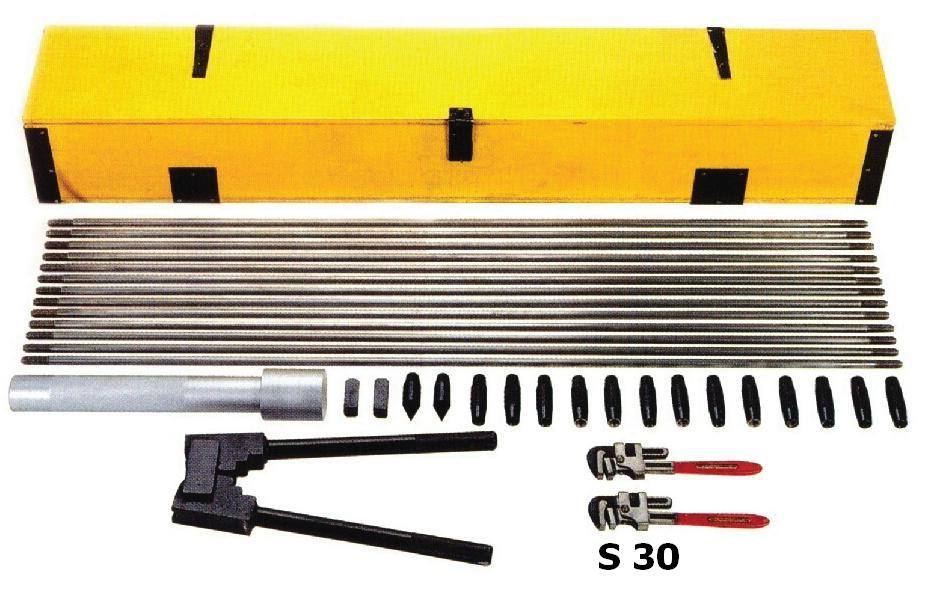 Category: SOIL TESTING
Product Code: SOIL TESTING
UTS Mackintosh Prospecting Kit
S 30
This portable equipment is capable of prospecting to depth of 15 meter,
depending on ground conditions. The kit comprises 13 nos. Penetration rods of
1.2m long, 13 nos, coupler, 2-pipe wrenches, 2 nos, driving cone head 30* 1 no.
hammer, 2 nos, hammer nuts. 1 no. lifting tool and 1 no. wooden carrying case.
S 30-01
JKR Mackintosh
Identical to S 30 but consists of 2 nos aluminum holder for dropping hammer and
penetration cone
S 30-02
Dynamic Cone Penetrometer (DCP)
Portable hams operated, DCP used to obtain a direct and rapid evaluation of the
structural strength cf road pavement layer constructed with unbound materials The
test is performed with Continuous penetration al approx 800mm depth with max depth ofl 2 M by using extension rod.
The set consists of:
- Drop sliding hammer 8 kg, weight falling height of 575mm
- Impact anvil with diving rod
- Penetration rod with conical 60 point and 20mm diameter
- Bar wrench spanners accessories
- Wooden carrying case
SPARE PARTS:
S 30-03 Penetration cone
S 30-04 Extension rod 400mm long