SOIL CLASSIFICATION - II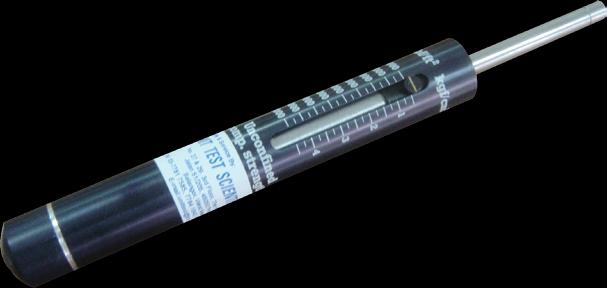 Category: SOIL TESTING
Product Code: SOIL TESTING
S 41
Mechanical End Cover End Shaker (BS 1377)
With approximately speed 50 rpm.
Power: 240V, 50z, 1pH
S 42
Pycnometer (1 liters capacity)
Glass jar complete with brass cone and rubber seal
S 43
Density bottle
25ml complete with capillary vent stopper and identification number marked to
stopper, BS 1377
S 44
Density bottle
50ml complete with capillary vent stopper and identification number marked to
stopper, BS 1377
S 45
Sand Equivalent Apparatus
Complete with 4nos graduated plastic cylinder, rubber stopper, irrigator tube.
weighted foot assembly, siphon assembly, rubber tubing, measuring tin, funnel
and bottle special concentrated solution (250ml). Come with wooden case.
(ASTM)
S 46
Motorized Mechanical Sand Equivalent Shaker.
This unit is made for bench mouting, built-in counter for setting number of
cycles, accordance to ASTM requirement.
S 48
Pocket Penetrometer
Graduated in kg/cm and ibf/ft, simple and light weight device for measuring
the unconfined compressive strength and to classify cohesive soil in terms of
consistency.