SAMPLING, CONSISTENCY AND WORKABILITY - II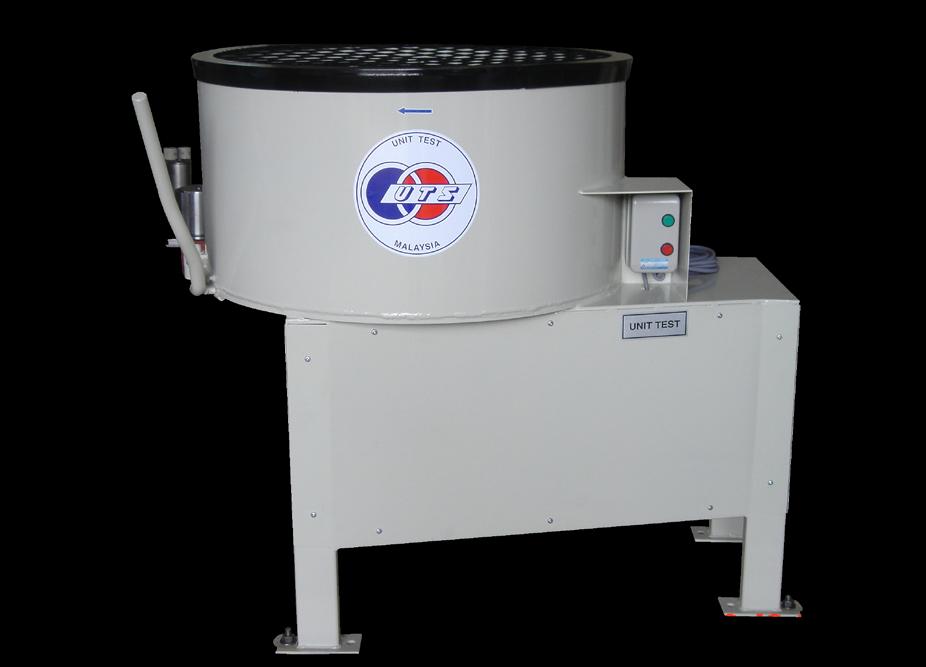 Category: CONCRETE
SKU: SAMPLING, CONSISTENCY AND WORKABILITY - II
Product
Info
Description
Specification
SAMPLING, CONSISTENCY AND WORKABILFIY
C4
Ve-Be Time Consistometer
3S 1881, BS EN 12350-3
Used for determining concrete consistency and workability.
Alter the cone has been removed, the concrete is subjected
on vibration. The time it takes to perform the operation -
indicates the workability, or ve-be time.
Dimensions 1 270 x 380 x 710 (H) approx
Weight : 89 kg approx
Power : 220-240 V, 50 Hz, 1 ph
UP 100
Multi Flow Pan Mixer
100 liters capacity. Designed to absorb less air during mixing,
reduce mixing time and low water cement ratio. Operates in
upright position to produce quality mixes. Discharge from
underneath the pan via a simple dispenser.
Pan size r 800 mm (dia.) x 450 mm (H)
Power t 440 V, 50 Hz, 3 ph
C5
Air Entrainment Meter (Pressure Gauge Type B)
ASTM C231, BS 1881, BS EN 12350-7
For determination of percentage of air content in fresh concrete.
The 8 liters pressure chamber is sealed by securing four quick-
release clamps. Pressure is achieved by means of hand operated
pump. Consists of 0-100% pressure gauge, hand pump
and compacting rod.
C5/A
Air Entrainment Meter (Water Column Type A)
ASTM C231,BS?881,BSEN12350-7
For determination of percentage of air content in fresh concrete.
It comprises a sealed vessel of 5 litre capacity and a lid with
fast-closing system incorporates a pressure gauge 0-2.5 bar.
Supplied with tamping rod 8. air pump.

Dimensions 3 370 x 340 x 700 (H) mm
Weight 1 19 kg approx
Related
Products