CORING AND CUTTING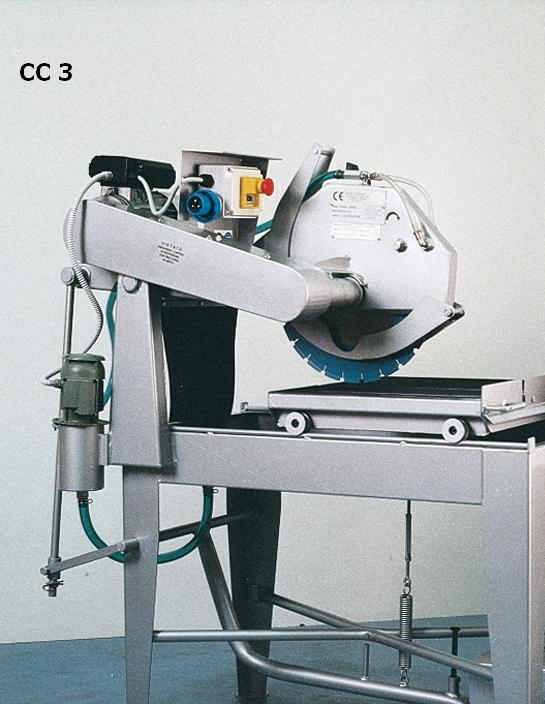 Category: CORING, CUTTING AND NDT
SKU: CORING AND CUTTING
Product
Info
Description
Specification
CC 3 ELECTRIC MASONRY SAW
This machine has a particulary strong frame,with solid legs which cannot
be removed.
Pedal control:Maximum disc up to 450mm diameter.
Electric motor:3hp.Supplied without diamond disc.
Power supply:220-240V,50hz,single phase.
Dimension:1220 X 700 x 1350(H) approx.
Weight:135kg approx.
OPTIONAL SPARE PARTS fo precision cutting:
CC 3/1 300mm diameter diamond blade
CC 3/2 350mm diameter diamond blade
CC 3/3 400mm diameter diamond blade
CC 3/4 450mm diameter diamond blade
CC 3/5 Core clamp maximum hold up to 150mm dia.cylinder
CC4
Hydraulic Unit Wall Saws
Designed with top-rate performance for professional cutting. Easy
to operate and reliable in operation,powerful,electriccally powered
hydraulic unit which is easy to transport.
A complete saw system
When you buy the UTS CC4 you are getting a complete wall saw system.
including the power pack and everything else you need to get started
(saw blade not included.)
STANDARD EQUIPMENT UTS CC4
1 saw unit
4 mouting brackets
1 track coupling
1 bottle oil 150
1 transit case for the above
1 D800 mm blade guard
1 blade guard transit case
1 x 2.0m track section
1 x 1.2m track section
1 transit case for track section
1 NV18 flex head spanner
Related
Products