MICRO COVERMETER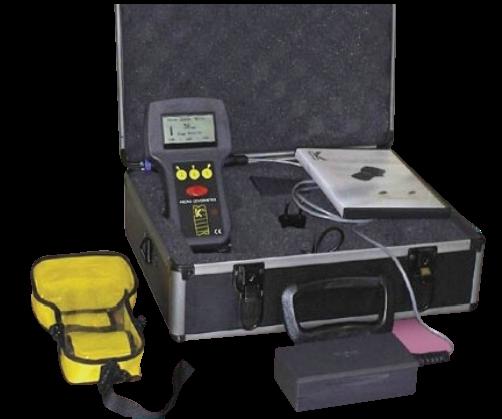 Category: CORING, CUTTING AND NDT
SKU: NON-DESTRUCTIVE TESTING
Product
Info
Description
Specification
C 37 Micro covermeter
STANDARDS: BS 1881:204 ¨C DIN 1045
This hand held instrument with microprocessor provides digital direct
readout of steel reinforcement bars in concrete structures determining
their presence, position, direction, depth and diameter. Audio and visual
bar location aids. Built-in data logger with software that can download
to computer in MS Excel format. The unit with quick scanning facility
as well.
Bar Sizing:
From 20mm to maximum depend to bar size. A spacer block provided
for measuring covers that less than 20mm. normally a 6mm bar can be
detected to 220mm depth and a 40mm diameter bar can be detected
up to 360mm

Depth Probe: Depend with bar size. Range from 0 to maximum.
Supplied with "MAXI Probe"

Accuracy: ±1mm or + 5% for up to 75% of maximum range.

Reading: In mm or inches

Search Method: Continuous reading on LCD screen with extra of built-in varies pitch sound audio on command.

Dimension: Approx 425 x 525 x 320mm

Weight: Approx 8kg
C 38
Crack detection microscope
Used to measure crack width in concrete structures, by operating
via adjustable light source. High definition unit, provided by power
batteries, carrying case.
Measuring range: 4mm and div. 0.02mm
Magnification: x35
Weight: 600g
Related
Products